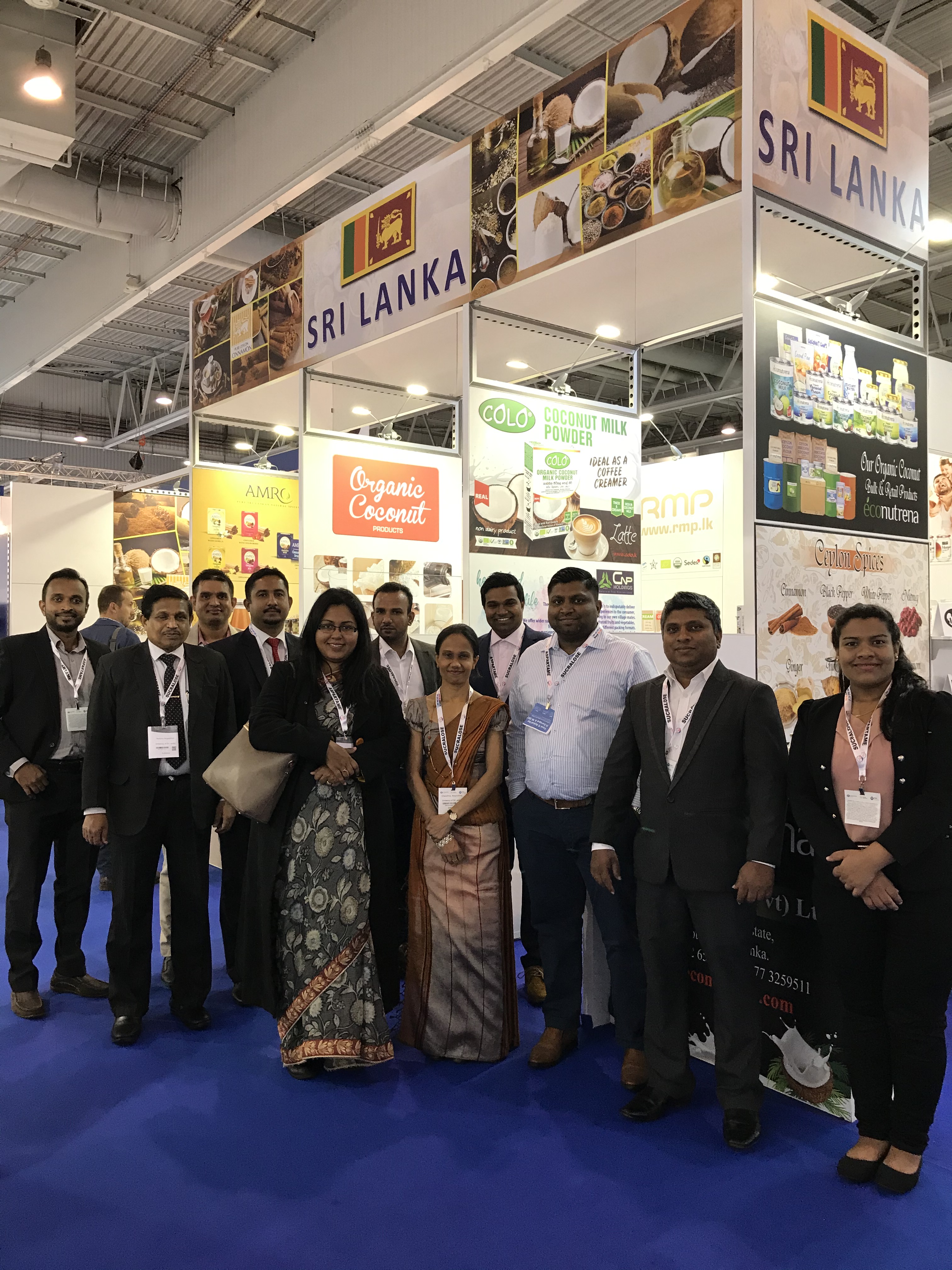 For the first time, the Sri Lanka Embassy in Paris, jointly with the Department of Commerce and the Ministry of Foreign Relations has organized the Sri Lanka`s participation in the "Food Ingredient Europe - 2019 exhibition" which was held from 3rd to 5th December 2019 in Paris, France.
"Fi – Food Ingredient— Europe" is the world's leading global food and beverage ingredients platform, held every two years in a major European city and this year it was in Paris, France. Fi –Food Ingredient Europe brings together the world's leading food and beverage suppliers and specialists in research and development, production and marketing to showcase the most diverse range of new and innovative ingredients and services. This year, the exhibition had over 27,000 visitors and 1,700 exhibitors. It showcased 15,000+ innovative food and beverage ingredients from around the world and made over 20 country pavilions available to all spectators.
The Sri Lankan Pavilion was comprised of four exhibiting companies named: Jaindi Export (Pvt) Ltd, New Lanka Cinnamon Pvt Ltd, Manchiee De Coco Products and Kandetiya Agro Products (Pvt) Ltd, presenting products ranging from coconut-based products to spices, tea and other ailments. Along with the Sri Lankan exhibitors, the Commercial Division of the Embassy organized a stall under the flag of Sri Lanka, showcasing different Sri Lankan products to promote the food and beverage industry.
The Sri Lankan pavilion was ceremonially opened by the officials of the Embassy of Sri Lanka in France and the Sri Lankan exhibitors on its opening day.
Sri Lankan exhibitor's appreciation of FI Europe was overwhelmingly positive with networking, partnership building and industry insights. The Sri Lankan participation at the 33rd edition of FI Europe witnessed and contributed to the latest industry innovations, special networking with peer businesses and educational opportunities to discuss and work towards the current trends, market insights, challenges and solutions in the food and beverage world.
The Sri Lanka's participation was co-founded by the Department of Commerce and the Ministry of Foreign Relations and coordinated by the Department of Commerce and the Embassy of Sri Lanka in France.

| | |
| --- | --- |
| | |
| DOC Stall | |
Opening of the stand
09.12.2019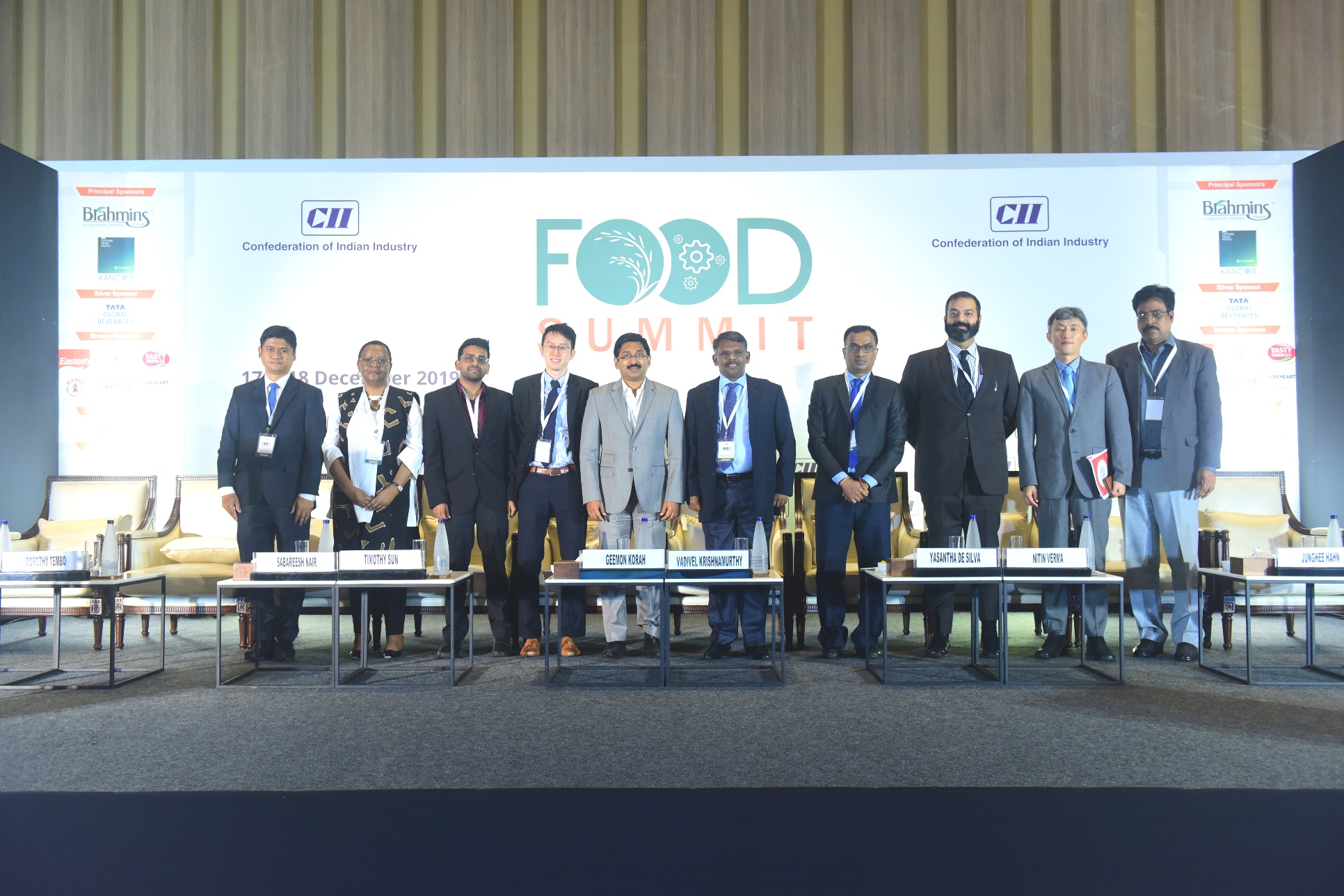 Sri Lankan Deputy High Commissioner to Southern India, V.Krishnamoorthy along with Minister (Commercial) Yasantha De Silva undertook an official visit to Kerala from 18-20 December, 2019 with the objective of highlighting the trade and investment opportunities in Sri Lanka.
A three day visit consisted of business networking event with Cochin Chamber of Commerce & Industry, participation at Food & Hospitality Expo Summit in Kochi, Round Table Conference with Kerala Chamber of Commerce & Industry, Trade & Investment Seminar with CII Trivandrum Chapter and one on one business meetings with importers and investors in Kochi and Trivandrum.
The business networking event was organized in collaboration with the Cochin Chamber of Commerce & Industry in Kochi and Trade & Investment Seminar in Collaboration with the Confederation of Indian Industry in Trivandrum, to disseminate information on Sri Lanka's business potentials among the Kochi and Trivandrum entrepreneurs. At both the events, Deputy High Commissioner expressed that more opportunities are available for Indian companies which are yet to explore in the Sri Lankan market as Sri Lanka has entered into a free trade agreement with India which is not fully utilized by both the parties. The Minister (Commercial) made a comprehensive presentation on Trade and Investment opportunities in Sri Lanka for Kerala businessmen who wish to engage with Sri Lankan businessmen. A round table conference was held with the Executive Committee Members of Kerala Chamber of Commerce & Industry in Trivandrum.
The officials met a few prominent investors in Kochi & Trivandrum in the fields of Food, hospitality and education sector and invited them to invest in Sri Lanka.
The above comprehensive trade and investment promotion programme in Kerala was conducted by the Commercial Division of the Sri Lanka Deputy High Commission in Chennai.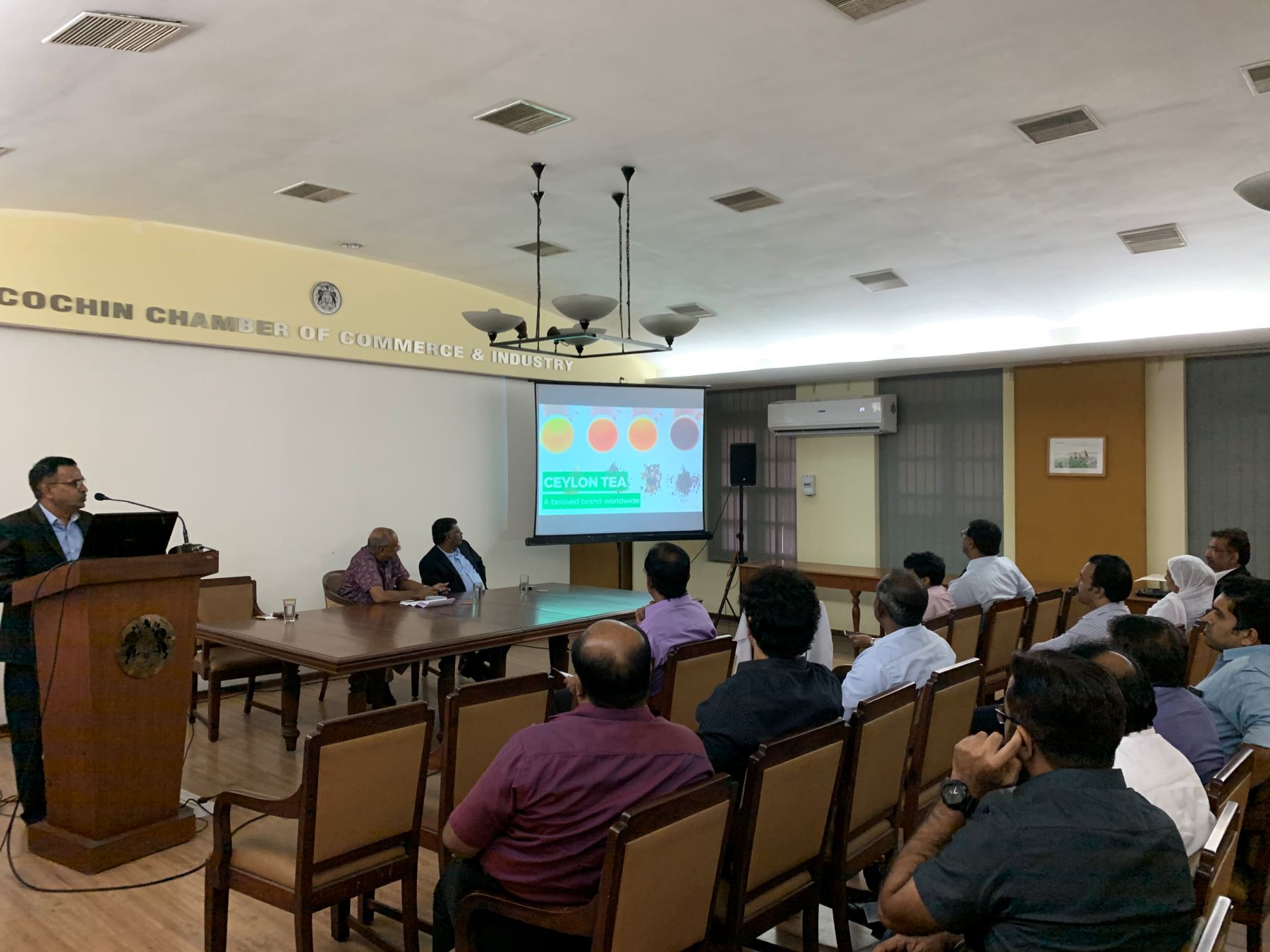 The Minister (Commercial) making a presentation at business networking event at Cochin Chamber of Commerce & Industry, Kochi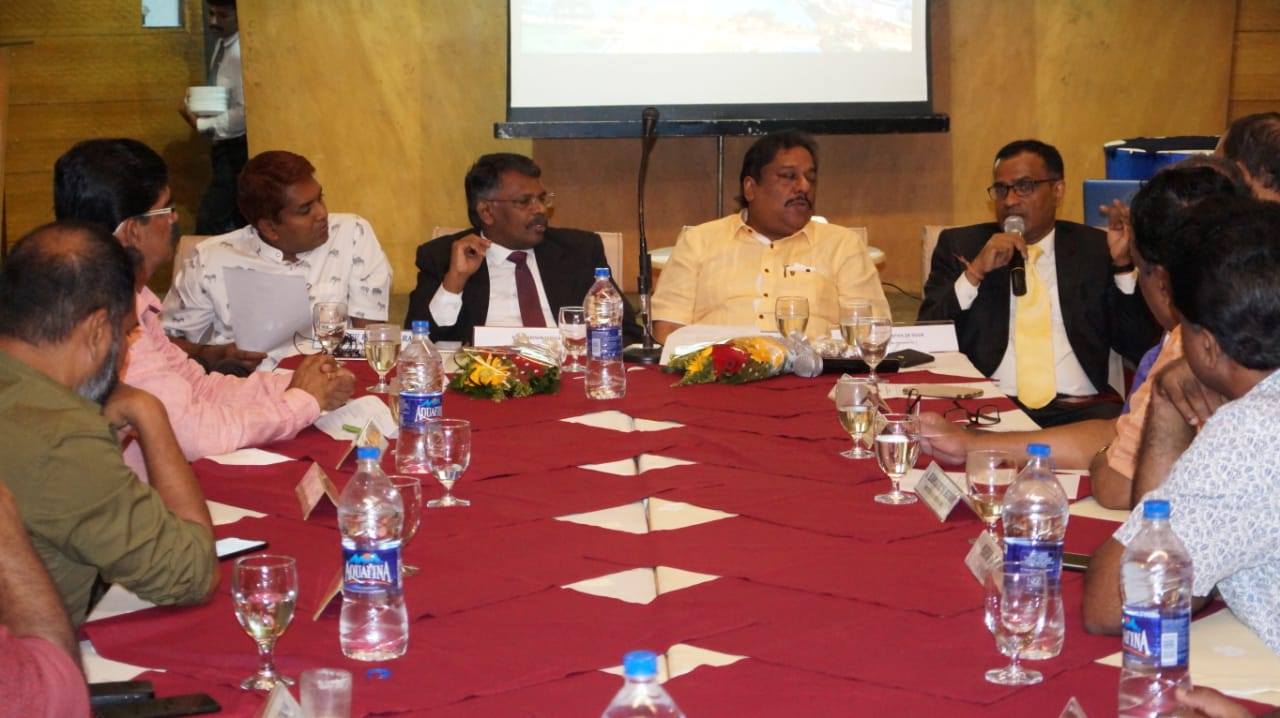 The Deputy High Commissioner and Minister (Commercial) were at Round Table Conference with Ex Com Members of Kerala Chamber of Commerce & Industry, Trivandrum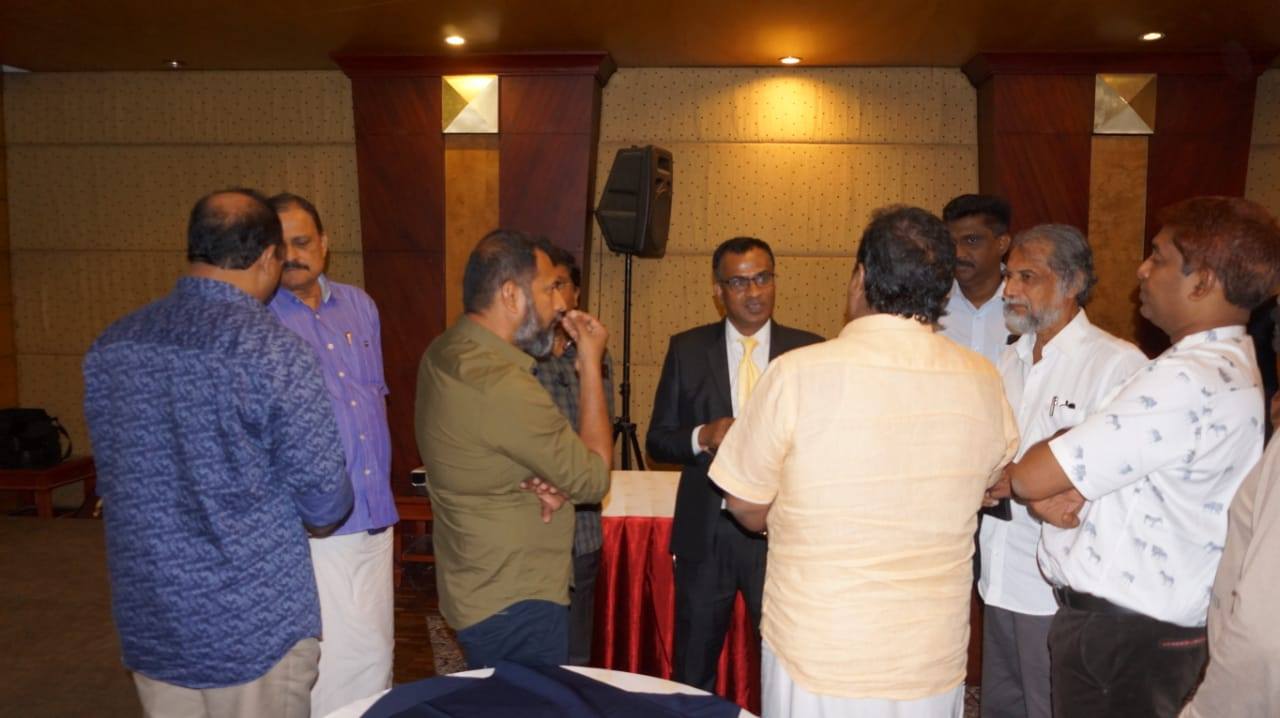 Sri Lanka Deputy High Commission
Chennai