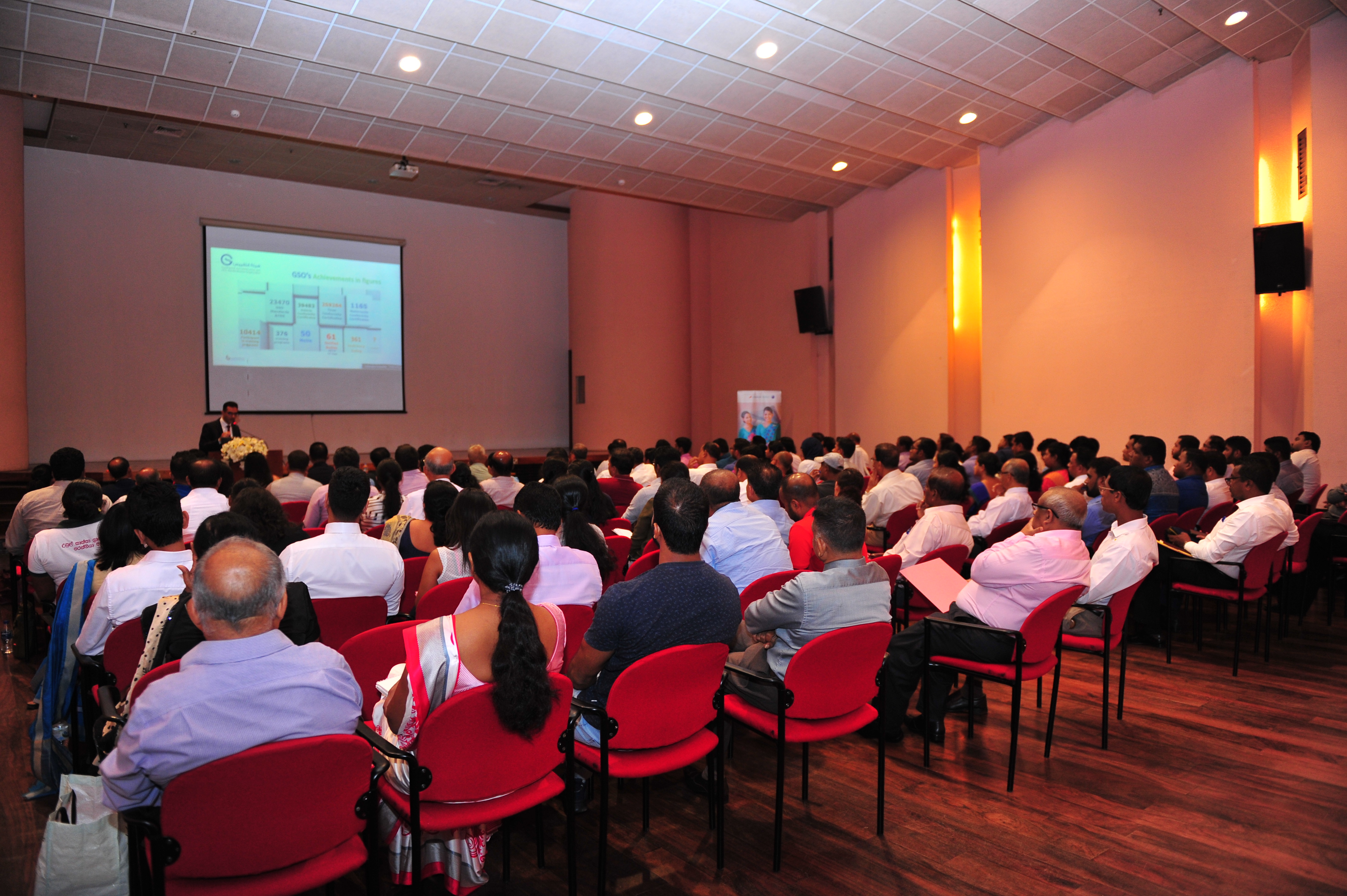 A team of experts from the Gulf Cooperation Council Standardization Organisation (GSO), the body, which is responsible for the formulation of product standards for all Gulf Cooperation Council (GCC) countries (UAE, Saudi Arabia, Bahrain, Oman, Qatar, Kuwait and Yemen), visited Sri Lanka from 18-21 November 2019 for an awareness creation programme at the initiative of the Embassy of Sri Lanka in Saudi Arabia and the Department of Commerce, Colombo. The programme was co-hosted by the Sri Lanka Export Development Board and the SriLankan Airlines.
The collective initiative was specifically for the purpose of assisting the Sri Lankan export community to have a better understanding of the product standards and the conformity assessment procedures applied by the member states of the GCC.
The overall value of Sri Lanka's exports to GCC countries in 2018 had reached US$ 444.21 million and this registers a growth of 2.3% over 2017. The main products exported to the GCC market include Tea, Apparel, Bananas, Coconut milk powder and New pneumatic tyres, Sweet biscuits. Among the GCC countries, UAE, Saudi Arabia, Kuwait and Qatar stand out as the major trading partners of Sri Lanka accounting for 65%, 16%, 6.1% and 5.9% respectively of Sri Lanka's exports.
The awareness programme consisted of a full-day seminar on GCC Product Standards, one-to-one meetings/visits with the Sri Lanka Standards Institution (SLSI), Sri Lanka Tea Board (SLTB) and National Plant Quarantine Service, visits to SLSI and SLTB laboratories and testing facilities, and a visit to Lucky Tea Factory in Galle. The full-day seminar on GCC Product Standards was jointly organized by the Department of Commerce and Sri Lanka Export Development Board on 20 November 2019 which was attended by a large number of Sri Lankan exporters and relevant Government institutions.
Department of Commerce
24th December 2019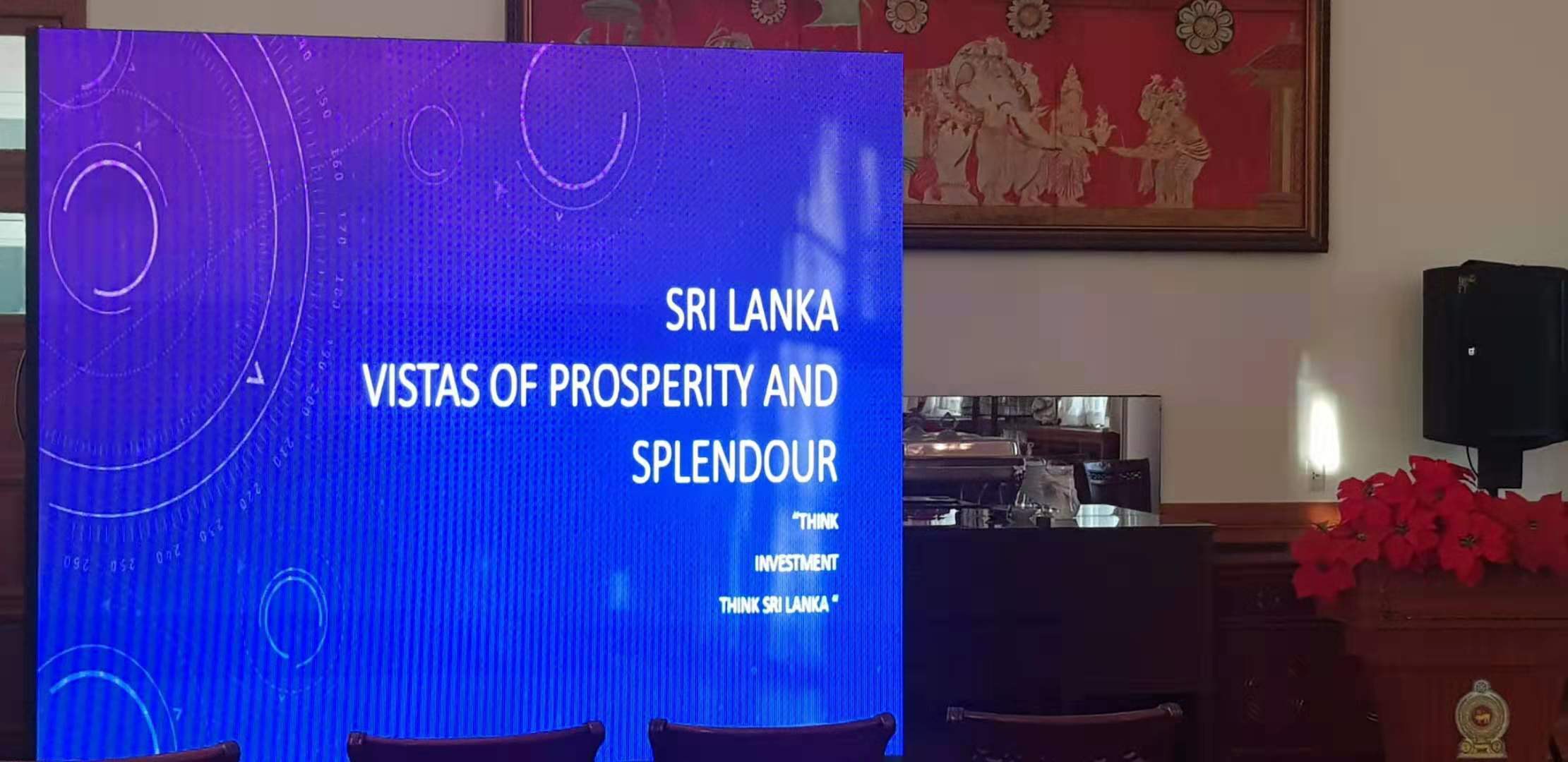 To give impetus to the Government of Sri Lanka's New Economic Policy, "Vistas of Prosperity and Splendour", the Embassy of Sri Lanka in Beijing, under the Economic Diplomacy Program of the Ministry of Foreign Relations of Sri Lanka, hosted "Think Investment: Think Sri Lanka" an 'Investment, Trade and Tourism Seminar' on 17 December 2019. This brought more than 200 Chinese entrepreneurs, media and government officials representing trade, investment and tourism sectors under one roof of the Embassy auditorium. The main objective of organising this event was to highlight the opportunities presented by the Sri Lanka Government's National Policy Framework "Vistas for Prosperity and Splendour" in trade, investments and tourism sectors to China.
Speaking on the occasion the Ambassador of Sri Lanka to China, H E Dr. Karunasena Kodituwakku said that China's growth, encourages Sri Lanka to achieve more better economic and social progress. Sri Lanka and China are strategic economic development partners. The trade between China and Sri Lanka reached to new heights during the past ten years. Sri Lanka's exports to China has risen from a mere 37 Million USD in 2007 to 240 Million USD in 2018. Investment from China into Sri Lanka has been increasing and with the investment of the Colombo Port City, China has become the Single Largest FDI investor in Sri Lanka. There is a possibility of increasing investments from Sri Lanka into China and the Embassy is looking at it in a positive way. "I believe there are several synergies between Sri Lanka and China which can be leveraged for further enhance the bilateral ties" the ambassador further said.
During the Seminar Minister Commercial, Mr. Alexi Gunasekera highlighted the key points of the new Sri Lanka Government's Economic Policy Paper, the "Vistas of Prosperity and Splendor". He said that the current Government, under the leadership of H E the President, has proposed a new vision to the country and its priority was National Security. The Island nation, as Marco Polo once said, the "best island of its size", is fully secured to visit. Citing the People Centric Economic Development policy of the government, he further stated that there are plethora of opportunities for Chinese Entrepreneurs to be partners in the development process of Sri Lanka. He further elaborated on Sri Lanka becoming a technology based society and requested Chinese investors to look for opportunities in physical resources development and sustainable environment management process. While positively appraising the various initiatives of the new economic policy statement of the government of Sri Lanka to stimulate faster growth, he underlined the key points such as achieving economic growth of 6.5 percent or higher, per capita income exceeding USD 6500 and maintaining the rate of unemployment at less than 4 percent. Minister Commercial stated that under the Vistas of Prosperity and Splendour, the government intends to provide facilities for international business giants to set up their offices in Colombo and the port city provides facilities to large-scale businesses to commence production of various high technology products. Sri Lanka intends to become the innovation hub. Development of multi-dimensional commercial cities to connect national and international centers will make Colombo as the centre of global commerce, trade finance, and banking and Chinese entrepreneurs should look towards Sri Lanka in their "Go Global Strategy". The Embassy is working with China to harness the potential for greater trade and investment ties, people-to-people exchanges, tourism flows and cultural exchanges.
Deputy Chief of Mission Mr K K Yoganaandan during his presentation said that the Colombo Port City is a technological wonder and he called-on the Chinese investors to look at the Port City as an unrivalled economic opportunity. Using the latest sustainable city designs and smart city concepts, the Colombo Port City is poised to become the hub of South Asia for accommodation, work, education and entertainment, he said . The project is also expected to help Sri Lanka to play a more robust role in international financial supply services. He said, few days ago the mega Colombo Port City, built on 269 hectares of land reclaimed from the sea, was officially integrated with the capital city of Colombo. The Sri Lanka government will firmly support to accelerate the development of the Colombo Port City to ensure that it will emerge as a new business hub in the Island country. He further stated that the Port City is Sri Lanka's largest foreign direct investment project and is expected to attract 15 billions of US dollars of investments in the coming years. The project is expected to create over 80,000 jobs and aimed at transforming Sri Lanka into a regional business and financial hub.
With large and increasingly wealthy populations, Sri Lanka is poised to attract more tourists from China as more and more Chinese are now willing to go beyond South East and East Asia. This was highlighted by Sri Lankan Airlines Regional Manager Chinthaka Weerasinghe during his address to the audience. Speaking to more than 50 travel agents and tour operators who were present, he further stated that Sri Lanka is increasingly becoming a hotspot for MICE tourism, honeymooners and adventure tourists. Sri Lankan Airlines is willing to have joint promotion in this regard.
The event got an overwhelming response with more than 200 participants and SINOPEC Lanka oils which has already established its business in Sri Lanka spoke positive business environment of Sri Lanka.
H E the Ambassador Dr Karunasena Kodithuwakku, Deputy Chief of Mission Mr. K K Yoganaadan, Minister Commercial Mr. Alexi Gunasekera, Mr. Chinthaka Weerasingha Sri Lanka Regional Manager of Sri Lankan Airlines, Ms. Dinithi Weerasena and Mr. Mihiravi Dissanayake and other officials of Embassy of Sri Lanka attended the Event.
| | | |
| --- | --- | --- |
| Speech by H.E. the Ambassador | Speech by DCM | Speech by Minister Commercial |
Embassy of Sri Lanka
Beijing, 19 December 2019