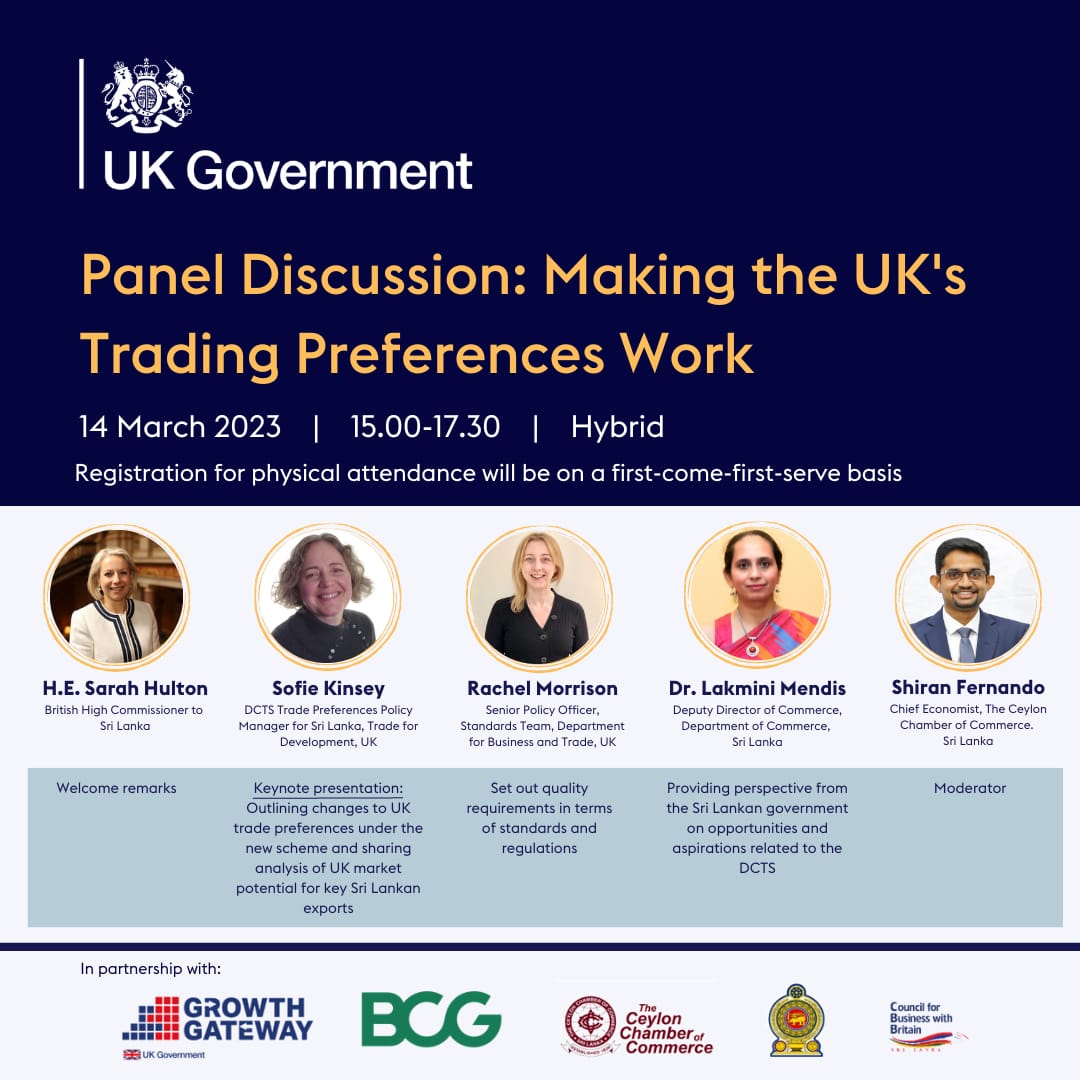 The UK is the second largest single export market of Sri Lanka accounting for around USD 1 Bn in exports.
The Developing Country Trading Scheme (DCTS) is the bespoke UK GSP programme which will be implemented soon. This will replace the current GSP Framework Programme.
DCTS is introduced by the UK Government to facilitate developing countries to integrate into the global economy, create stronger trade and investment partnerships and strengthen supply chains.
Sri Lanka is a beneficiary under the DCTS Enhanced Framework Scheme offering zero duty for over 7000 eligible product lines (at HS 6 level).
A panel discussion is conducted by the British High Commission in Colombo, the Department of Commerce and the Council for Business with Britain (CBB) for existing and potential exporters and interested parties.
To know more about the new UK GSP Scheme you may attend this session virtually or physically.
For registration: http://eu.eventscloud.com/website/10817/